Le Paris des Merveilles - version 1.0 released!
---
Hello everybody!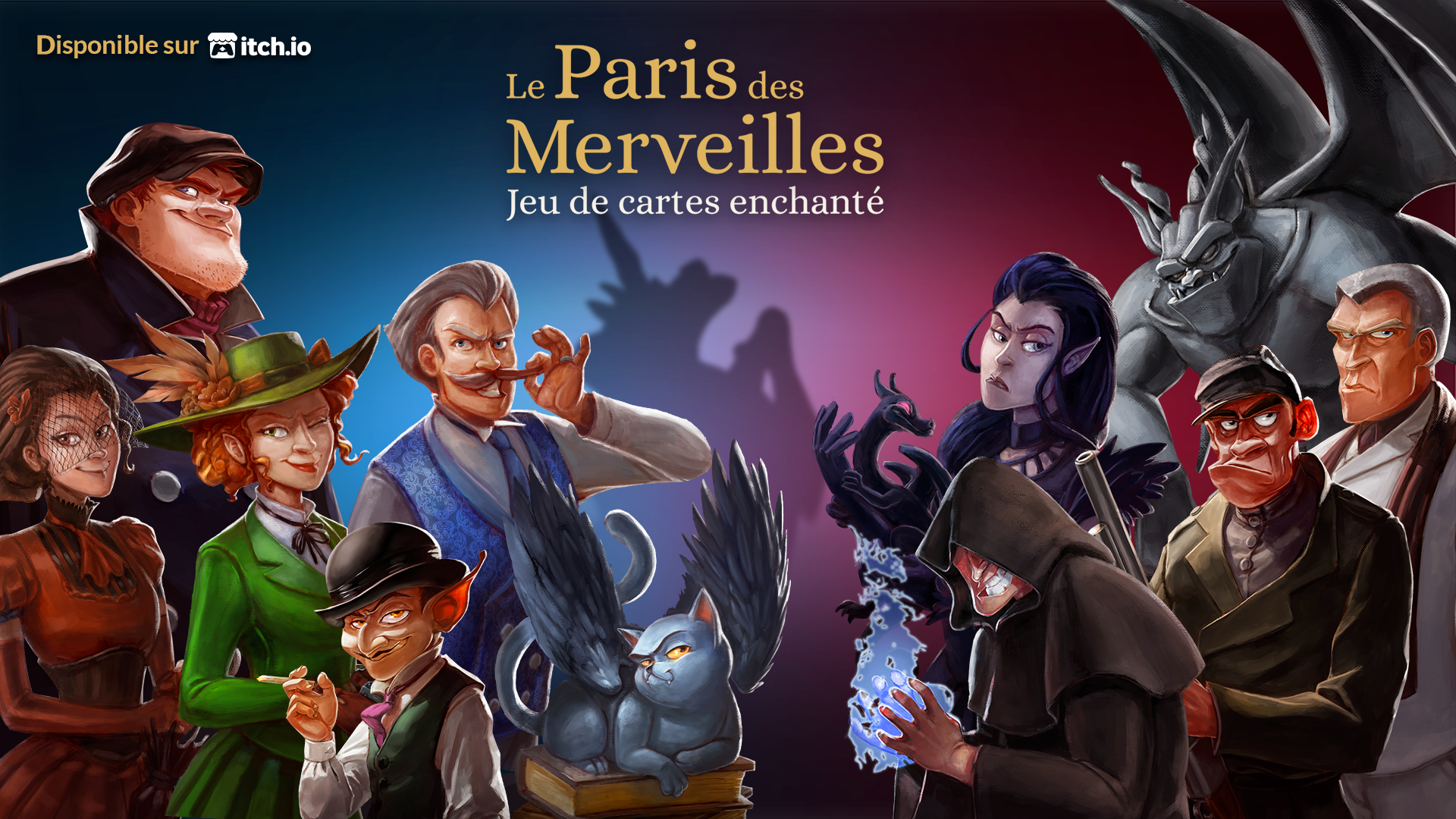 We are pleased to release our game Le Paris des Merveilles on the itch platform. This is a free prototype of a card game inspired by the universe of Pierre Pevel. Play as iconic characters from the French fantasy saga, fight ferocious foes by smartly using the various weapons, spells, and objects at your disposal!
This project was born from a collaboration between the Geneva Salon du Livre and the Numerik Games Festival of Yverdon-Les-Bains (another Swiss city). Our team met a panel of SF/fantasy publishers and authors, who pitched their books to us during the Salon du Livre edition 2019. The goal: choose one of the pitches and make a video game out of it, to explore the relations between literature and video game.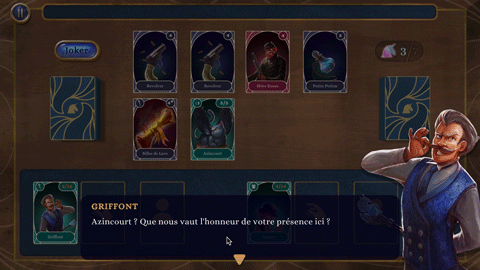 We chose the rich and joyful universe of the Belle Époque told by Pierre Pevel in his book trilogy: his world combining familiar elements with fascinating characters, magic items, and fantastic creatures (there is even a winged cat!), provided all the ingredients for a digital card game. Our primary objective has always been to respect the original work while adding our expertise in video games. We hope that playing our game will make you want to learn more about Le Paris des Merveilles.
We want to thank Pierre Pevel, Bragelonne, le Salon du Livre, and the Numerik Games festival for their trust and support!
Get Le Paris des Merveilles – Jeu de cartes enchanté